On Sunday the fifth of June, an NLAB4CIT-workshop took place in the Kaisariani Museum of National Resistance. The workshop was aimed at co-designing services for the local Volunteer Fire-fighting Group. This group is responsible for guarding the Kaisariani forest while it also conducts fire-fighting operations in the area and other areas in cooperation with the professional public fire-fighting sevice.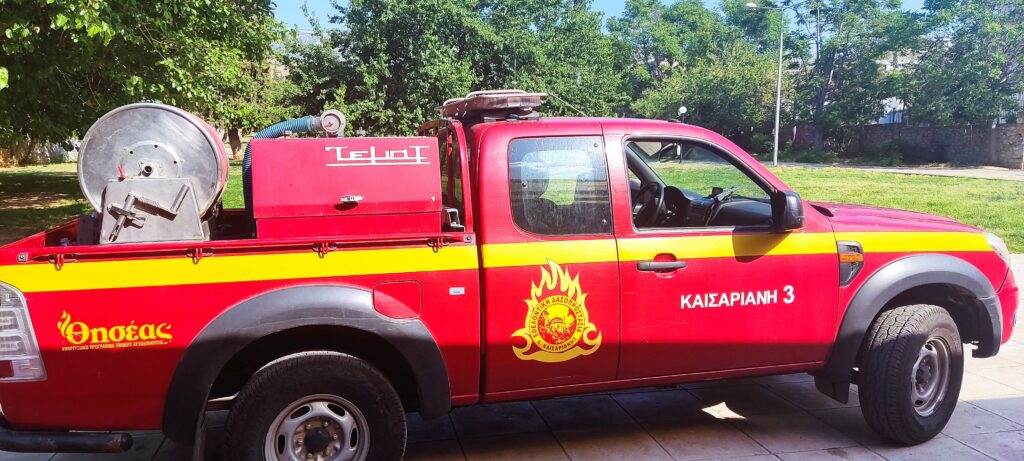 There were 6 members of the fire-fighting group. 5 employees of the Municipality (three from the IT department, one from the civil protection service and one from the administration) and 3 members of Open Lab Athens. The workshop lasted approximately 3 hours and had two sessions.
In the first session they worked on a map of the area where we mapped places of interest in the area (e.g fire fighting headquarters, watchtower) and problems regarding these spaces.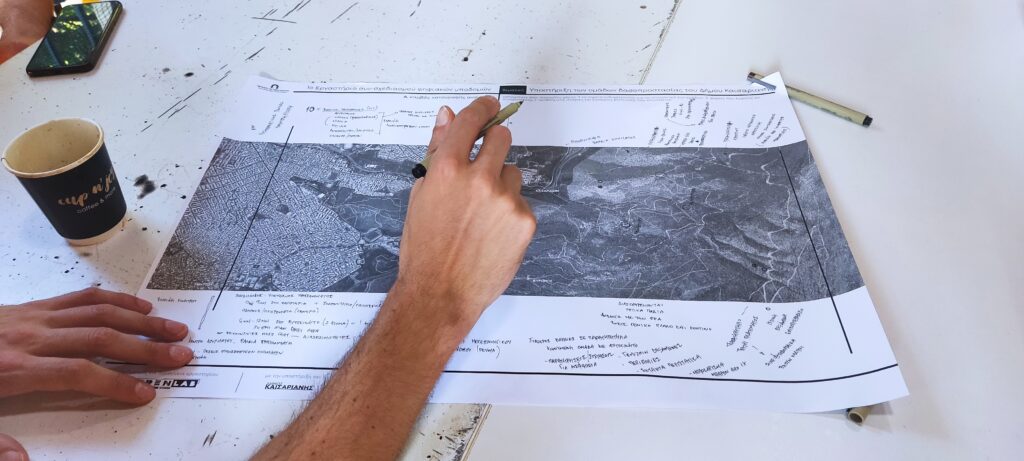 In the second session, they co-designed sevices in order to assist the fire-fighting group in their everyday operations. They ended up with three services:

A system to record operation data transmitted through the VHF radio
A weather station in one of the watchtowers that can transmit the data to the headquarters
An application to gather data of the team such as swifts, members and provide notifications.
All services were co-designed in high detail. The team was experienced and had good knowledge of their needs and of technology in general since many members had strong technological backgrounds.
Next step is to actually implement these services using open source technologies as much as possible.